They say Vegas is the only place money really talks–it says goodbye.
This year, AXDRAFT got a lot in return for all the money we invested into visiting one of the biggest and most idea-generating events in the industry—CLOC 2022!
(well, maybe except for a few extra dollars we bet at the blackjack table…)
We heard insights from the leaders in legal on where the industry is headed, what they expect from legal technology vendors, which problems they face each day, and how legal ops are transforming to meet ever-growing commercial needs.
So without further ado, let's unveil our key takeaways on which trends dominate the legal ops industry and contracts in 2022.
1. Connected enterprise: legal technology, not only for lawyers
In the 20s (feels a bit odd to understand that this no longer relates to the 1920s, right?), legal processes should no longer be confined within legal departments. The reasons for that are plenty, yet Onit's ELR report suggests that some factors signal the need for change more than others:
A lack of understanding across business units about what legal is doing and where should they be involved
Teams deliberately bypassing legal
Poor collaboration with legal functions, which entails risks
Disrupted processes that slow down company growth
Human error
Excessive administrative burden and bureaucracy
Instead, legal ops and technology should transcend the lawyer silo and be used as a force connecting processes and stakeholders. This can be achieved by (1) identifying problem areas that create the most risks and bottlenecks, (2) automating redundant tasks and eliminating outdated processes instead of improving them, (3) connecting the dots between units using the right technology that every unit can see value in.
As a result, companies witness increased transparency in operations, while the value of legal becomes more visible and straightforward. At the same time, uniting all functions under the roof of the same software helps each of them understand and control the costs while mitigating risks.
2. Legal is evolving as a function
Corporate legal is known to wear many hats. Problem-solving, change management, innovation, contract management, analysis, operations management… These are just a few of the functions that fall onto the plate of legal departments.
At the same time, stakeholders expect legal to act as a strategic business partner, while social trends suggest that lawyers should also partake in DE&I (diversity, equity, and inclusion), ESG (environmental, social, and governance), and communication of company values from a social-giving perspective.
How are lawyers expected to fit all of this into just 24 hours a day?
The answer is by changing the way legal sees themselves and operates.
How to Teach Your CRM to Solve Legal Problems?
There is one very substantial thing that every CRM lacks—contract management. With our ebook, you can close the gap between sales and legal workflows to focus on what you do best: bringing revenue to the company.
Grab my copy
Instead of being a supportive function, lawyers are slowly stepping out of their comfort zones and leading instead of following directions. This includes collaborating with other departments, establishing technology-driven processes that help them stay in control without increasing their workload, and taking the lead on implementing corporate guidelines that not only benefit legal, but also make sense to everyone else.
And most importantly, they're shifting from merely 'cost saving' to actually 'generating value' across the company.
3. Simple contracting experience
When it comes to contracting, many can't help but imagine heated negotiations, sending a dozen follow-up emails with review reminders, and lawyers staying past midnight to make sure every clause is pitch perfect.
So last century.
In 2022, legal experts report that the simpler the contracting process is, the faster the business runs and grows. That's why they give preference to simple contracts for both internal and external customers, as well as both buy-side and sell-side contracts.
The simplification process includes:
Establishing a contract's language, organization, and naming conventions for all units to use
Clearly identifying who owns the contract, where it should be stored, and who should be able to access it
Breaking down contracts into smaller sections that relate and can be easily understood by each responsible department
Creating an ecosystem for all contract-related activities, making sure that none exist outside of it
Unifying take-in forms
Establishing a single storage system
Moving redlining and approvals out of spreadsheets and emails while automating processes to involve stakeholders
Using CLM software that can adjust to a series of targeted workflows and guide all units through the contracting process in the most intuitive fashion
Disabling any other way for commercial teams to process contracts except for through the selected CLM
Also, contract simplification implies letting go of the long-pursued lawyer's habit of negotiating contracts when there's really no need to do so, and fostering a digital environment where they can trust their colleagues and counterparties.
That's because the minutes you waste add up to hours, days, and even months when you're doing lots of contracts.
4. Wanted: Bold ideas and imagination
One of CLOC's founders expressed a powerful idea:
"Legal is good at better, but bad at different."
What this means is that the industry is so used to measuring itself against what others are doing, so tied by benchmarking, that they are voluntarily limiting themselves.
Instead, innovation and digital transformation often imply trailblazing and going down a path that no one has ever taken. But rather, they're about following your instincts and doing what will work for your company.
It's an old but gold saying that every department should run itself like it's a business, and legal is no different. This suggests that 'Good enough' should no longer be a viable option for defining the success of legal operations. And since no two companies are the same in terms of workflows and contracts, legal leaders need to act strategically to reflect this unique nature in the matching processes.
Even (and especially so) if no one has ever done it before.
5. Product approaches in legal ops
Product development is known to showcase the most cutting edge methodologies for managing projects, establishing efficient workflows, and scaling operations.
And with digitization making its way into every area, other departments embrace previously alien approaches and tailor the defined frameworks to their own workflows.
At CLOC 2022, legal ops leaders suggested the following techniques that were originally borrowed from product teams:
Embrace a data-driven mindset. With the help of AI and in-depth reporting, legal can back up all activity and use data as a cornerstone factor for scaling and decision-making.
Use the MVP concept for legal and contracting. Instead of aiming for perfection from Day 1, establish a 'minimum viable product' for your operations. Then polish it with data and strip processes away.
Use the design thinking approach to contracts. Iterate your contract work, understand your users, analyze problems, and ideate new solutions that will make your contracts state of the art.
Use focus groups for legal tech adoption. Break your organization into smaller groups and question them on legal-related issues to identify their pain points. What may be obvious to lawyers is not always the same for other departments.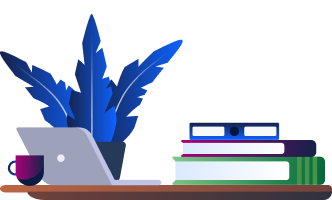 Get our playbook 'How to Build an Innovative Legal Department'
Enjoy a step-by-step guide to navigating your legal operations through the process of gradual digital transformation
Grab my copy
All of this should be united under the 'People – Process – Technology' framework. Treat other departments as your customers and try to meet their needs by first understanding their problems, then adjusting your processes to help solve them, and finally supporting this success with the correct use of technology. Check out our blog on the Jobs-to-Be-Done framework for more in-depth insights.
6. Standardization
Wouldn't it be cool if you never had to negotiate a contract ever again because all the possible deviations have long since been laid out for you, and there is only so much wiggle room left for lawyers?
That's exactly what many of the best minds in legal are thinking as they're working towards massive contract standardization.
This trend has already resulted in the release of oneNDA, oneDPA, and Bonterms agreements, all of which are designed to create contract templates that any company could embrace as their own.
And yet, while nearly everyone is excited about standardized contracts, many legal leaders believe the widespread adoption of these agreements requires too much of a cultural shift, and the expected momentum can only be gained in 5-10 years, due to the lack of language unification and yet-uncovered scenarios.
So is standardization the next big thing in legal? Definitely so. The industry just needs a little nudge to start embracing it on a large scale.
7. More power to commercial and synergy with sales
In 2022, legal no longer operates in a silo, and contract processes have a measurable impact on business growth.
And since legal is expected to do more with less, this entails stepping out of the way of closing more deals by empowering sales to take care of their own contracting, all while staying in control of compliance.
Historically, we know how badly guidelines work when they're just put on paper, and how good commercial organizations got at bypassing legal. That's why CLM software is critical for driving cultural and administrative changes in the way contracting is done.
Free guide 'Smart Hacks: How to Speed Up Sales Cycles'
Grab my copy
This means that CLM software, such as AXDRAFT, is no longer intended for lawyers only, and it should be intuitive for less legal-savvy departments–something that should be accounted for when upgrading the tech stack. This also emphasizes the need for a strategic approach to software selection, instead of impulsive shopping.
With the right tool, companies will gain:
Compliant and error-free contracting workflows that boost the sales cycle and limit the involvement of lawyers
Transparency into contract ownership
Frictionless contract operations that remove the need for teams to wait their turn in the review and approval process, allowing them to make changes side-by-side
Crystal clear contract value that helps quickly identify upsell and cross-sell opportunities with available data
Enhanced control with less involvement through a standardized language, a pre-approved clause library, and document templates
Most importantly, contracts will no longer be viewed as a bottleneck in achieving growth goals.
Wrapping up
These are but a few of the trends the AXDRAFT team picked up on at CLOC 2022–there's definitely more to this iceberg!
Luckily, as we're transitioning from the pandemic, there's more and more opportunities to connect with industry leaders and tune in to forward-thinking discussions in person. AXDRAFT plans to attend many more events moving forward, so stay tuned for new updates!
If you feel like you're ready to embark on the journey of updating your contract processes and start generating value through legal instead of just saving time, see how AXDRAFT can transform your contracting experience! Try our instant demo to get a ready-to-use NDA in 57 seconds, or book a demo to take our CLM for a spin.
Stay in touch!
Subscribe to our newsletters