Procurement is a critical department in any organization. It has a whole range of responsibilities: juggling the needs of stakeholders, searching for the right suppliers, and getting the best deals. The contract management process that follows often becomes a big nuisance for the procurement and a burden on the lawyers' shoulders. Procurement contract lifecycle management (CLM) is designed to ease this burden.
CLM is a strategy that helps companies streamline their standard contract management workflow from start to finish, saving dozens of thousands of dollars in the process. An integral part of the CLM strategy is state-of-the-art CLM software. This digital platform increases the efficiency of procurement contracts and takes the pressure off the law department.
Let's explore how CLM software helps procurement departments maximize vendor value, manage expenditures, and automate contracting.
What Problems Does CLM Software Solve in Procurement?
To understand how CLM software helps procurement departments, we need to look at the issues that folks here struggle with.
Here are the top five business hiccups that CLM software can solve.
Slow vendor onboarding
Vendor onboarding is an essential but often lengthy stage in risk mitigation. CLM software allows you to create multiple templates and automate workflows like managing mandatory information requests. As a result, you will unify and speed up the onboarding process for each type of vendor.
Lack of consistency and governance
Ensuring that every procurement contract matches company standards and has consistent and appropriate wording is a tedious task. It usually becomes the legal teams' headache. Highly skilled and expensive lawyers get stuck in the loop of endless contract reviews and maintenance.
CLM software fixes this problem. It provides centralized contract management with pre-set rules approved by all stakeholders. Your lawyers won't need to go through the contracts over and over.
Lack of control over vendors' performance
It is essential to monitor the contract compliance from the vendors' side. Contract management software provides full visibility into the contractual obligations through automatic notifications and customized reports.
Missed contract deadlines, reviews, or terminations
Without an all-in-one contract platform, seeing where you stand with each vendor can be problematic. As a result, it is easy to miss deadlines or forget to renew a contract. CLM solution informs you about the status of every current contract.
Bureaucracy
The bureaucratic burden coupled with the need to manage documents across multiple apps affects the performance of procurement teams. Instead of seeking new contract opportunities, procurement departments are often stuck looking for specific notes or data. Procurement contract lifecycle management cuts bureaucracy. It saves expensive working hours by automating processes on every contract lifecycle stage.
Now that we explored the potential issues, let's see how adopting procurement contract lifecycle management will benefit your company and improve the ROI of your procurement department.
Get our guide 'Choosing the Right Contract Management Software'
Explore the essential features, less obvious things to look out for, KPIs to evaluate software performance, and most common CLM-related misconceptions.
Grab my copy
Key Benefits of a Contract Lifecycle Management System for Your Business
The key goal of automation software is to optimize business processes and reduce the cost of legal tasks. Here are the benefits of CLM in more detail:
Less manual work. Once your legal department creates contract templates, the software takes over and keeps them up-to-date and compliant. Every step of the contractual process is automated. Your specialists do not waste time on manual, repetitive tasks.
Shorter contract cycle. With an efficient all-in-one system, contracts get signed faster, and the speed to delivery improves.
Efficient workflow. CLM solution offers one self-sufficient digital platform instead of multiple apps. You no longer need to navigate your contracts through a text editor, eSign, and email client and send it to your lawyers whenever you or your counterparty make edits.
Risk mitigation and internal compliance. CLM software prevents legal mistakes through controlled processes, consistent wording, and coherent conditions.
Control over suppliers. A thorough CLM process ​​makes it easy to analyze your contract performance and track your vendors' obligations.
Better deals. CLM system reports show the overall contract performance and help you decide whether to prolong or terminate your agreements.
Better contract visibility. You can set up alerts to track contract milestones, see the contract history, and manage user access to contracts and processes.
With the benefits made clear, let's check what features to look for in CLM software.
10 Essential Features in CLM for Procurement
There is no golden standard for CLM software, but these features are a must-have to get the expected results.
1. Workflow management
Workflows help you follow the crucial steps of the contract lifecycle. You can track key approvals and changes without taking your eyes off the ball.
2. Security
The software must provide customizable access levels based on the roles and document statuses. Security compliance certifications like ISAE 3402 and ISO 27001 are a must, too.
3. Centralized storage
A reliable solution keeps all contracts and the related data in a safe, easily accessible cloud repository.
4. Template updates
A CLM solution should allow you to bulk update your contract templates when new regulations are issued. In this case, you can draft and manage contracts with your suppliers fast and without involving the legal team at every stage.
5. Collaboration tools
To optimize negotiations and deal reviews, you should enable departments and stakeholders to collaborate on documents online. Collaboration tools include document tracking, commenting, and sharing. Different teams with different access levels should be able to do it simultaneously.
6. Search
Fast and accurate search is a critical feature when working with documents. To find the relevant information fast, the CLM solution must be able to search documents by name and scan the text for specific words or phrases.
7. Notifications and reminders
Contract lifecycle management software keeps you updated about the changes in your agreements. Based on your access level, you'll be alerted about a backlog of active contracts, upcoming renewals, reviews, compliance metrics, and actions to take.
8. Electronic signature and QR-code reader
CLM software should include electronic signature services for seamless document processing. But the option of manual signing is also essential. A QR code module would help ratify the documents signed manually.
9. Integrations
CLM software should be easy to integrate into other business applications like Slack or Pipedrive. It guarantees a seamless data flow between the apps. The best option is when the solution can offer customized on-demand integrations with apps of your choice.
10. Analytics and reporting
Tracking and analyzing your contract effectiveness (ROI) with data-based reports is a tried-and-true method to boost your team's performance and make better business decisions.
This list is not exhaustive, but it is a good point to start when hunting for state-of-the-art CLM software. Now, how can you leverage the features we have just mentioned?
CLM Software: 7 Best Practices to Adopt Right Away
So, you've decided on CLM software. What's next? Here are seven hands-on practices to get the best out of the platform from the get-go.
1. Streamline contract approvals with automatic notifications and electronic signatures. Contract approval is often the most slow-moving part of contract management. Set up automated notifications for the stakeholders to review and approve documents. Then use an electronic signature to sign documents without leaving the system.
2. Create template libraries to automate contract drafting and facilitate compliance. Build clause and template libraries for different contract types. Then you will develop documents ten times faster, matching the approved legal wording. Every clause and template can be made customizable for specific formats or circumstances. It will reduce manual labor and costs.
4. Develop customizable workflows for different contract types, departments, and processes. CLM service aims to streamline the contract process, so it doesn't require much input from procurement, sales, or legal departments. CLM software allows you to set up customizable workflows for each contract type, process, and department.
5. Assign roles to users to strengthen security and unload key experts. Role-based permissions ensure that all departments have appropriate access to information. On top of that, you can customize alerts for different user roles. The key people in your company will not need to follow every minor step of the contract lifecycle.
6. Create custom reports to track your contract performance. Custom reports will give you real-time insights into your processes and associated risks. They can help you refine and optimize your deal-making strategy, increasing the KPI of the CLM software.
7. Set up an audit trail for better compliance. CLM software allows you to record the history of every contract with its drafts, edits, and renewals. It is a must-have feature for any litigation document management software. It ensures compliance and easy access to the audit trail.
Now that we unpacked how to get the best out of contract management software, let's look at some real-life examples of how companies benefit from AXDRAFT CLM.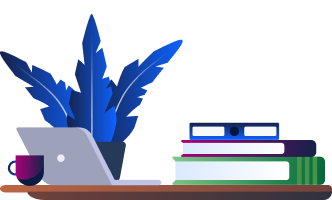 Get our playbook 'How to Build an Innovative Legal Department'
Enjoy a step-by-step guide to navigating your legal operations through the process of gradual digital transformation
Grab my copy
CLM Software: Case studies
Advanced CLM software like AXDRAFT is a powerful tool to improve efficiency in different departments. Here are a few of AXDRAFT's client stories that illustrate the power of procurement contract lifecycle management software.
DTEK is a large power producer with over 13,000 employees. The company wanted to automate contract management for all its non-legal departments, including ​​sales, procurement, and services.
AXDRAFT's CLM software helped DTEK's non-legal teams draft and approve complex legal documents six times faster. The time per document dropped from 60 minutes to only 9.25. It saves the company over $3 million annually and minimizes the involvement of legal teams in the document management process.
Slack is a collaboration hub with over 1,600 employees on board.
In two weeks, AXDRAFT built a self-service page that allows customers to draft a ready-to-sign DPA without involving Slack's legal department. All key information is automatically collected in an internal spreadsheet with active DPAs. It saves the legals plenty of time for high-value tasks and shortens the contract cycle.
MHP is one of the largest poultry producers in Europe. The company needed to automate its corporate documents, contract claims, and commodity trading agreements.
AXDRAFT helped MHP's legal department create standardized templates and outline strict policies for document management. It streamlined legal operations from onboarding to checking out.
The drafting time decreased from 40 minutes to just 5.31 minutes per document. Security improved, too, as the system protects against unauthorized editing.
You can find even more success stories on the Axdraft Client Stories page.
Want to start saving a minimum of 2,493 hrs and $224K yearly on contracting?
Let's talk
Bottom Line
Contract management is the cornerstone of procurement. The procurement department juggles multiple tasks searching for suppliers, navigating the stakeholders' needs, negotiating the best deals and monitoring their implementation, and reconciling the budget. Too often, it has to collaborate with the legal team, which delays contracts' time to delivery and costs thousands of dollars for lawyers' working hours.
The right software for procurement contract lifecycle management simplifies this task and fixes many issues. CLM cuts the time spent on drafting and approving contracts. It gives better control over the contractual process and lowers the risks. Instead of getting bogged down in contractual procedures, the key employees can focus on strategic tasks.
Curious to see how CML can transform your processes? Schedule a demo, and we will be happy to show you!
FAQ
What does CLM stand for in procurement?
CLM stands for contract lifecycle management. It is the process of managing procurement contracts' creation, execution, and analysis. In procurement, CLM is a way to ensure that the contractual process runs smoothly and that suppliers and buyers meet their obligations. CLM standardizes the contracts, so it takes less time to create and review them. The system makes the conditions crystal clear for the buyer and the supplier and gives them better control over the contractual process.
CLM analysis is the process of monitoring contract performance to harvest valuable insights and draw conclusions. By applying these insights into practice, you make data-driven decisions that increase the ROI of your contracts.
AI-powered CLM software creates a centralized data and workflow system to automate and secure every step of the contract management process. You get links to document templates that you and your counterparties can fill in, renew, sign, submit, and analyze. All the data is securely stored in the system. Each department gets an appropriate access level to the contract, which strengthens security and outlines areas of responsibility. With a CLM solution, you do not have to engage the legal team to work on contracts. So, the contractual process speeds up and becomes more cost-efficient.
If you have a midsize or large business with a legal department in place, CLM software will save you thousands of working hours and hundreds of thousands of dollars on contract processing. By automating contract creation and management, it will help your departments operate more efficiently. A CLM solution will also minimize the legal department's role, giving your lawyers more time to focus on high-value tasks.
Stay in touch!
Subscribe to our newsletters