The traditional contract management process — creating, authorizing, and filing away into cabinets — isn't efficient anymore.
But due to the world's breakneck-speed changes, companies choose to be fluid and responsive in all facets of business. If you need to make any alterations in your business processes, standard document management just won't do. In addition, supply networks are complicated and highly dependent on many variables. With these shifting circumstances, it's fair to strive for the flexibility to prevent contractual problems.
That is where agile contracts come in handy. But what exactly is an agile contract, and how many types are there? What are the benefits of agile contracts?
Let's dive into answering these questions, starting with some definitions.
Defining Agile Contract Management
Agile contract lifecycle management is based on the namesake development technique that emphasizes the need for maximum flexibility.
This notion is exercised in the form of sprints – short, concentrated project cycles. A team focuses its effort on a short-term objective that can be accomplished in two weeks, for example. When a goal is achieved, teams demonstrate completed work to consumers and solicit feedback.
An agile contract is any legal contract constructed with clauses that support possible (and usually unavoidable) modifications to the project. Instead of being punitive like the more traditional approaches to contract management dictate, contracts in an agile management approach aim to minimize potential damage to both parties in case any timelines or expenses are changed.
An agile contract is any legal contract constructed with clauses that support possible (and usually unavoidable) modifications to the project.
The lifecycle of such a contract has some nuances. But before we get to them, let's discuss the types and benefits of agile document management.
What Are the Types of Agile Contracts?
Now that you know what agile contract lifecycle management is, let's look into its three main types:
1. Target Cost
This is a type of cost-reimbursable contract between a contractor and a customer. During the negotiation process, the parties agree on a projected fixed price for the service and participate in the savings. Both split the excessive expense if it turns out to be larger than anticipated. This encourages cost-cutting while also distributing the risk if things go over budget.
2. Capped Time and Materials
Time and materials (T&M) contracts provide suppliers with the resources they need to keep up with rising prices. Customers are not shielded from such liability and are typically obliged to pay the bill for increased expenditures.
On the other hand, capped T&M contracts aim to restrict the amount of extra money a client will have to pay in the future. On top of that, if suppliers' timelines shift during the project, clients know that overall costs will not rise unnecessarily as a result of the additional resources involved.
3. Incremental Delivery
Contracts for incremental delivery are meant to allow clients to reassess the project at various stages of its lifespan and either continue with it or accept the work that has been done so far and cancel further operations. Such contracts can be used in the development of physical or software products.
An inspection schedule and terms of withdrawal, such as compensation for development, are incorporated at the initial stage of the contract.
An important tip is that neither technique is intrinsically better than the other, and each can be employed to the benefit of both parties in specific circumstances. This assures the customer that the project will only be permitted to reach the point where they are satisfied and comfortable.
Get free ebook 'Contracts 101: Your Guide to Most Common Legal Templates'
Grab my copy
Agile Contract Management Benefits
Traditional contracting is centered on risk minimization, liability allocation, conflict avoidance, and financial penalties for non-performance or breach.
While this style of contracting still exists today, firms are increasingly seeking a more flexible approach to negotiating and writing contracts. When both parties are satisfied with the negotiation and the agreed-upon conditions of the final output, the likelihood of future business interactions is considerably boosted.
Let's look into more key benefits of agile contract lifecycle management:
Increased Flexibility
Flexibility is a key component of agile contract management. Adopting an agile approach to document management allows the team to be better prepared to deal with any changes.
All contract parties must be on the same page to ensure that flexibility works. In the face of uncertainty, this entails taking efforts to minimize risks and showing a willingness to go with the flow when things go south.
Most importantly, this management approach reduces the chance and effect of any unpredictable occurrences without unnecessary resolution procedures.
Projects Divided into Manageable Pieces
Agile contract management allows you to break down extensive contracts into shorter cycles. In a year-long contract, the schedule is usually divided into smaller and more manageable parts on a quarterly or monthly basis. Only one contract cycle at a time is being managed using this approach; the succeeding cycles may be somewhat altered if there is a shift in circumstances.
Agility implies that you don't need to obsess about long-term goals. Although the broad picture and long-term objectives will always shape the management strategy, they do not have to be the primary emphasis. You can focus on adopting each cycle effectively and make any necessary improvements for the following cycles instead.
Many of the difficulties generally associated with long-term project management can be alleviated by adopting a flexible strategy and focusing on one cycle at a time.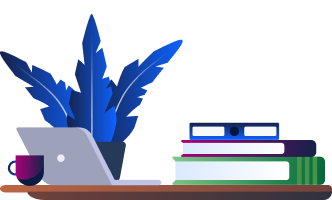 Get our playbook 'How to Build an Innovative Legal Department'
Enjoy a step-by-step guide to navigating your legal operations through the process of gradual digital transformation
Grab my copy
Enhanced Frequent Collaboration
Effective communication and consistent teamwork are the critical components of this method. Contracting requires building strong collaborations, which agile management facilitates even more. Since people nowadays are welcoming change, everyone should be kept in the loop at all times.
Even if you choose a different method of contract management, you can consider regular collaboration a normal practice for contracting. Ongoing communication and collaboration amongst all involved parties facilitates mutual cooperation.
A Win-Win for All Parties
When it comes to agile contract management, one of the main objectives is to maximize the deal's value. There must be a willingness on both sides to ensure that the agreement is beneficial for both parties. There can be no competing discussions or one party looking for the best deal – the goal is to reach an agreement that benefits all parties.
What Are the Stages in the Agile Contract Creation Process?
Every contract, agile ones included, has a lifecycle – stages that allow you to form and carry it out, such as drafting, negotiation, performance analysis, and renewal. An agile contract prioritizes outcomes and flexibility above rigidity. This reflects in some of the steps.
Let's explore some additional steps an agile contract lifecycle requires.
Prioritizing Aims
An agile contract is tailored to meet specific objectives, but it also allows the user to cater to unanticipated changes. So, instead of focusing on all the situations the parties seek to avoid, it is better to highlight results and the overall conclusion. A key feature of any agile contract is the ability for one or both parties to make any required revisions without the fear of a violation.
Obtaining Feedback
Contracting partners can work together effectively only if they know what the other side wants. There must be honest feedback so that both sides can change. This feedback loop should follow throughout the contract writing and negotiations, becoming part of the contracting relationship for the rest of the agreement's lifecycle.
Many contracts often fail because people don't give proper feedback and communication breaks happen all too often. This is true whether the contracts are more traditional or agile. However, agility is only possible if both parties are open to providing ideas and accepting constructive criticism for the sake of the contract.
Making Collaboration a Priority
When there are several parties involved in a contract, it doesn't mean that each of them has to operate uniquely. In reality, the best way to implement agile contracts is to work with others. The movement for agile contracts is based on mutual respect and collaboration for the benefit of all parties.
In the past few decades, contractor ties have frequently deteriorated, resulting in costly disagreements and lengthy judicial fights. However, there is a growing understanding that competitiveness does not have to be confrontational in the corporate world.
Maintaining Transparency
The importance of transparency in preserving an agile contract is linked to the cooperation and feedback aspects of the equation. One reason for contract disputes is when one party tries to cover up a current or anticipated issue. As a rule, this results in an issue that becomes worse until it's impossible to contain.
The agile approach, on the other hand, emphasizes flexibility and adaptability, thus encouraging the parties to be open and honest as events unfold, a crucial step in making the necessary adjustments.
Get Help Creating and Maintaining Agile Contracts
Businesses need to make efforts to adopt new technologies and stay ahead in their markets, or else they can risk losing business to their competitors. You can automate the processes explained in the previous section and save your legal expert's time by using software to automate your contract lifecycle management.
AXDRAFT is a fantastic example of such CLM software. It can help you:
Create, approve, sign, and preserve any number of contracts using legal templates.
Create more flexible and transparent workflows. You can manage access permissions for different users and assign them distinct parts to work on.
Organize legal projects, thanks to metadata assigned to each document.
Track any changes that occur, thanks to document history.
Collaborate with team members and clients on a contract without overriding one another.
Add the features you'll require to a dashboard.
The platform is also browser-based, which facilitates collaboration on these contracts within the team and between legal parties at any point in time and from any device.
Want to start saving a minimum of 2,493 hrs and $224K yearly on contracting?
Let's talk
Conclusion
Agile contracts emphasize the importance of a high degree of adaptability in all of their processes. Having frequent cooperation and control over short cycles is a commercial advantage. Incremental delivery, target cost, and time-and-materials caps are the three primary forms of agile contracts.
To avoid getting lost in your agile contracts, use the AXDRAFT service to obtain win-win benefits for your business.
Frequently Asked Questions (FAQs)
Which are the suitable types of contracts for an agile project?
Agile contracts are classified into three types:
1. Target Cost: The parties agree on a final price for the delivery of a product or service in a target cost contract.
2. Incremental Delivery: An incremental delivery contract contains predefined review points.
3. Time and Materials: The provider gets compensated for the time spent developing and providing a product or service, as well as for the materials required in its development and delivery.
What are the characteristics of agile contracts?
An agile contract can optimize the economic benefit for all stakeholders in both the short and long term. It exploits variability by adapting to new knowledge. It also provides comprehensive and objective visibility of solution fitness.
What is contract management methodology?
It's a collection of processes that enable contract administration. These processes involve the different stages of the contract lifecycle and entail more than just creating a document and filing it away. Collaboration between parties, negotiation of details, approval, and evaluation must also be included. Additionally, contract management methodology requires confirmation that both parties understand the terms and there are no possible issues.
What is the agile management style?
Agile management is the application of agile software development ideas to a variety of management activities, most notably project management.
Stay in touch!
Subscribe to our newsletters