Globally, the healthcare industry has been struggling to deal with challenges related to maintaining compliance, controlling administrative costs, and improving the supply chain's resilience. A PWC study revealed that 86% of the participating healthcare industry professionals want to prioritize improving supply chain transparency to deal with challenges in the post-Covid era.
Similarly, Deloitte's 2022 Global Health Care Outlook concluded that digital transformation holds the key for the healthcare industry to function efficiently. Automated contract lifecycle management is among the primary steps toward digital transformation. Proper healthcare contract management software helps organize and standardize contracts, making the supply chain more transparent.
Let's check on how medical document management software can save you from inefficiencies and make your life easier.
Problem Areas of Healthcare Contract Management
If you stick with a traditional — or, rather, outdated — contract management system, you risk running out of physical storage, losing documents, confusing standards, and making a lot of mechanical or factual errors. Let's dig deeper into such issues:
Disparity. You may have your medical contracts spread over different storages or physical locations, with each department having its own documentation and storage procedure. So, it will be difficult and time-consuming for the departments to coordinate with each other correctly, and as a result, administration costs will increase.
Drafting. The legal drafting of a contract requires significant resources and time if you do not have a standardized format or template for the purpose. Also, you may have to pay a hefty amount for legal consultations every time.
Standardization. Traditional document management is hard to standardize because each supplier may have its own documentation system and terms. In the absence of standardized legal terms, drafting will be challenging and less accurate.
Data extraction. It will be challenging to locate it instantly when you need to work with data stored in different places and cloud solutions.

Slow turnaround. In manual contract management operations, getting approval from the counterparty is a slow process because both parties need to go through each term and condition carefully every time. Afterward, you will also perform a legal review and fix the contracts, extending the turnaround time.
Challenges with compliance. Regulatory guidelines and legal requirements change over time. As a result, you may mistakenly use outdated document templates in a manual system and thus put the company at risk.
Medical contract management software can help address these problem areas, so let's see how it can benefit your healthcare organization.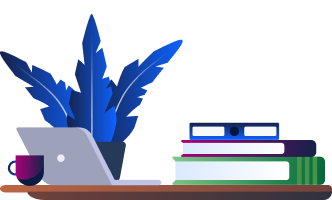 Get our playbook 'How to Build an Innovative Legal Department'
Enjoy a step-by-step guide to navigating your legal operations through the process of gradual digital transformation
Grab my copy
Key Benefits of Contract Lifecycle Management Software
Good healthcare contract lifecycle management (CLM) software can completely change how you draft and manage your medical contracts. The following list summarizes some of the key benefits of using software for document management in healthcare. Let's take a look.
Saving costs. With CLM software for hospitals, you will see a reduction in administrative costs and work hours regarding disbursal expenses.
Reducing time. You will benefit from the time saving directly, as your workforce can now concentrate more on value-adding tasks while letting the software handle more of the back-end work.
Lowering risk. As the templates will cover all critical aspects of a legal contract, fewer loopholes will exist. You will also improve your multi-sourcing capabilities.
Improving collaboration. Team members from different departments and branches will find it easier to collaborate because of the standardization of the process and online availability.
Maintaining compliance. It will be easier for you to comply with all regulatory requirements because you will have all the guidelines compiled in one platform linked to the relevant areas.
Securing data. By storing all of your contracts in a secured place and employing the latest cloud security protocols, a CLM provider can provide you with great peace of mind.
Faster negotiation. Such automation will result in significantly faster processing of contracts, facilitating the collaboration. The software eases the process of creating documents and making changes that will satisfy both parties.
Accessing easily. Easily accessible data will make your healthcare organization more transparent for all its stakeholders and suppliers.
Now that you have a good idea of the advantages of using contract management software for hospitals, how would you choose the best one for your organization? Let's find that out.
Best Practices
While choosing the best contract management solution for your healthcare organization, you need to consider two key issues carefully – the functionalities specific to your organization and the software's approaches to contract lifecycle management. Here are certain approaches you can follow:
Flexibility. Give preference to tools that provide workflow flexibility – meaning that they account for different business workflows that can be traced onto the platform without changes.
Automation. It's best to select a tool that can address tailored workflows, like taking care of the sales cycle, procurement workflows, etc.
Security optimization. Choose software that adheres to all the updated and relevant IT and regulatory requirements and protocols.
More organization. You may have over a thousand contracts with different stakeholders and vendors, including physicians, suppliers of medical equipment and disposables, insurance companies, other hospitals, office equipment suppliers, and so on. Choose a solution that integrates and manages your contracts across all categories within one platform.
Additionally, experimenting with the trial version of the software before purchasing the full subscription will help you clear up any confusion about its usability and application. You may start by booking a demo of AXDRAFT, a mobile-friendly contract automation platform.
What Questions Should I Ask My CLM Vendor?
When choosing a CLM tool, it's always good to learn as much as possible about the software to ensure it serves your purposes perfectly. You can discuss all of your concerns with the vendor's sales team to get that kind of information. Here are a few suggestions:
Onboarding process

What are the steps in the onboarding process?
Who automates the templates?
How long does it take to roll out?
How is the account prepared?
Operational details

Can you manage legacy contracts on the platform, and how is the integration support?
Does the CLM support role management and require an admin user?
Does it have an API?
What stages of the contract lifecycle does it address?
Training and learning

What is the learning curve?
How long does it take to become an expert user?
Customer support

How are support and customer success handled?
How long will it typically take to respond to any queries?
The above list is not a directive. To find the most suitable medical CLM solution for your organization, make sure to add unique questions specific to your case.
Get our guide 'Choosing the Right Contract Management Software'
Explore the essential features, less obvious things to look out for, KPIs to evaluate software performance, and most common CLM-related misconceptions.
Grab my copy
Finding Your Ideal Healthcare CLM Solution
You already know the benefits of using automated medical contract management software. Now let's take a closer look at a good example – AXDRAFT, an integrated solution for contract management and internal documentation.
Here are some of the critical features of the CLM solution offered by AXDRAFT:
Management of the full contract lifecycle. AXDRAFT lets you manage medical contracts from their creation, all the way to obligation tracking.
Supply chain analysis. You will get real-time analyses and insights into your supply chain's performance. This will help you take any corrective measures proactively.
Transparency. Stakeholders will enjoy the clarity of your financial records.
Intellectual protection. AXDRAFT lets you control user access levels throughout your documentation stages, from drafting to storage.
Want to start saving a minimum of 2,493 hrs and $224K yearly on contracting?
Let's talk!
Bottom Line
Healthcare contract lifecycle management software allows you to standardize your legal language and helps extract critical data from contracts. That said, you have to be careful when choosing a vendor and pay attention to such things as security and integrations with other software.
If you want to take advantage of a robust document-creation engine and fast roll-out capabilities with the latest cyber security features, AXDRAFT is a good option for contract management in healthcare. So, take the first step and book a quick call.
FAQ
What is contract management in healthcare?
Contract management in healthcare is the process of managing healthcare-specific documents throughout all the stages of their lifecycles. A good healthcare contract management solution allows medical organizations to maximize efficiency while managing risks and maintaining regulatory compliance.
What are the 9 types of contracts in healthcare?
There are several types of healthcare contracts. Among them, the following nine types are most frequently used:
1. Physician Employment Agreement
2. Physician Recruitment Contract
3. Managed Services Agreement
4. Medical Director Contract
5. Care Transfer Agreements
6. Use of Medical Technology Agreements
7. Compensation and Benefits Contracts
8. Joint Venture Agreements
9. Equipment Contracts
How do you ensure effective healthcare contract management?
To ensure efficiency in healthcare contract management, here is a list of the best practices for you to follow: 
– Process standardization 
– Workflow automation 
– Reference linking to relevant regulations 
What are the contractual obligations in hospital services?
Some of the most frequently required contractual obligations for hospital services are:
– CO-16: To deal with information unavailability in claims or services and billing errors
– CO-18: Deals with duplication of claims
– CO-11: Deals with inconsistent diagnoses
– CO-29: Deals with expired filing
Stay in touch!
Subscribe to our newsletters